Welcome to

Heritage Bible Baptist Church
IMPORTANT… We are now meeting and holding services again full-time in the church building. Note, we are no longer broadcasting video sermons on our Facebook page. We want to invite you to gather together with us, in-person.
Thank you for visiting us. We're a warm, friendly family of Christ followers and we look forward to meeting you. We hope you'll spend some time getting to know who we are and when we meet.
We are an old-fashioned Baptist church that still utilizes timeless hymns and the King James Version of the Bible.
If there is anything we can do to help you while you are here, please let us know.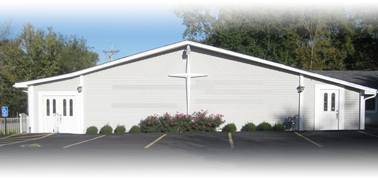 501 NE 111th St. • Kansas City, MO 64155
phone: (816) 436-1961